I'm not a parent but if I was... →
I'd get this book by Adam Mansbachs, maybe I'll just get this book and give it out to all my friends who are "new parents"… this part cracks me up… "The cats nestle close to their kittens. The lambs have laid down with the sheep. You're cozy and warm in your bed, my dear Please go the f@#k to sleep." Taken from the article:  When "Goodnight...
Something that I feel I need →
I really try to stay away from the whole glass figurine thing, but  a). I have always been told that I look like a Precious Moments Doll, b). I have a thing for rescuing animals and c). This is a little brown haired girl surrounded by Yorkies, or uh, Grovers!  I just love this to pieces. 
I love it when @neilhimself gets the recognition... →
My sister @irisandlens designed this poster for YOUmedia and the One Book, One Chicago program here at the Chicago Public Library.  So very proud of her, you can find her poster at most CTA Platforms and on busses.  Congratulations Theresa!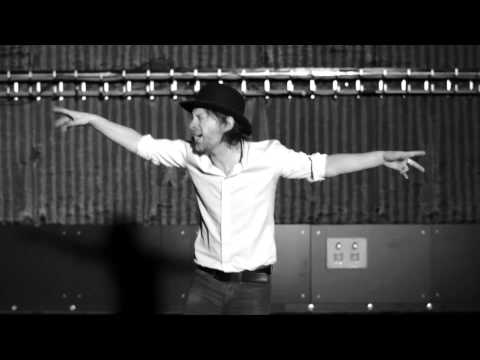 Slacker Radio? Sure, don't mind if I do. →
Kinda loving on this new site because well…let's face it, I'm not ready to jump in to a paid relationship with Pandora. I was able to set up a new Hot Chip station and all my faves i.e. Radiohead, Postal Service, LCD Soundsystem, Yeah Yeah Yeahs, Crystal Castles, etc followed me here too.  Oh you robot gnome or whatever these music projects are called you're just too rad...
"Better to remain silent and be thought a fool than to speak out and remove all..."
– Abraham Lincoln
"I am not bound to win, but I am bound to be true. I am not bound to succeed, but..."
– Abraham Lincoln